↳ HAVAIANAS PRIDE RESEARCH
_The Pride Reserach_
The goverment prohibited the Brazilian 2022 census to ask questions about the demographic LGBT+ population in Brazil. To calm down protesters, the goverment decided to open the numbers of a 2019 national heath research claming that are only 2,9 LGBT+ people in Brazil.

So, Havaianas, the most loved brand in Brazil and one of the biggest supportes of the LGBTQIAPN+ community, decided to respond Brazil's homofobic goverment with the biggest demographic survay ever done in Brazil proving this number goes up to more than 15,5 million of people in the country.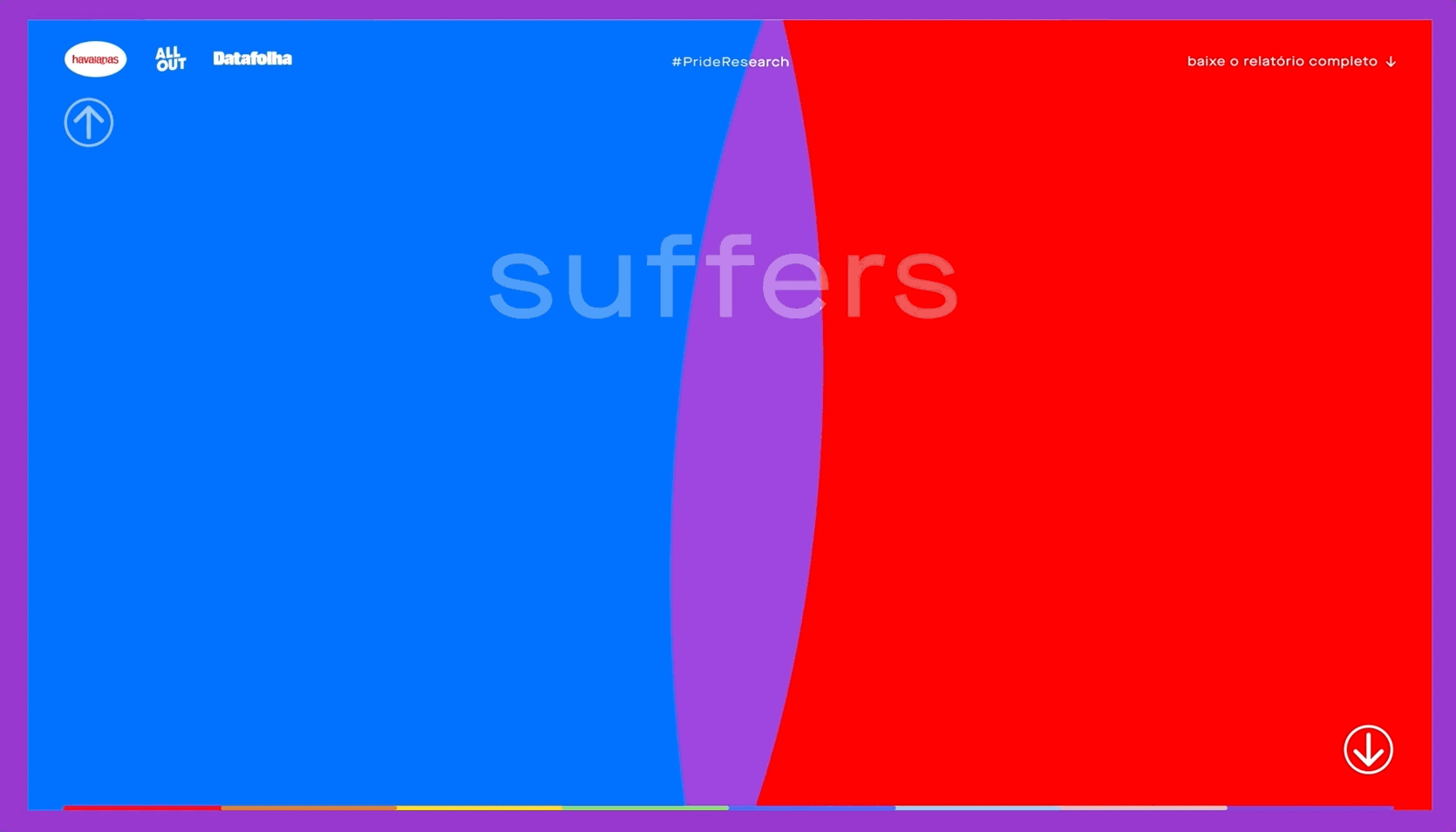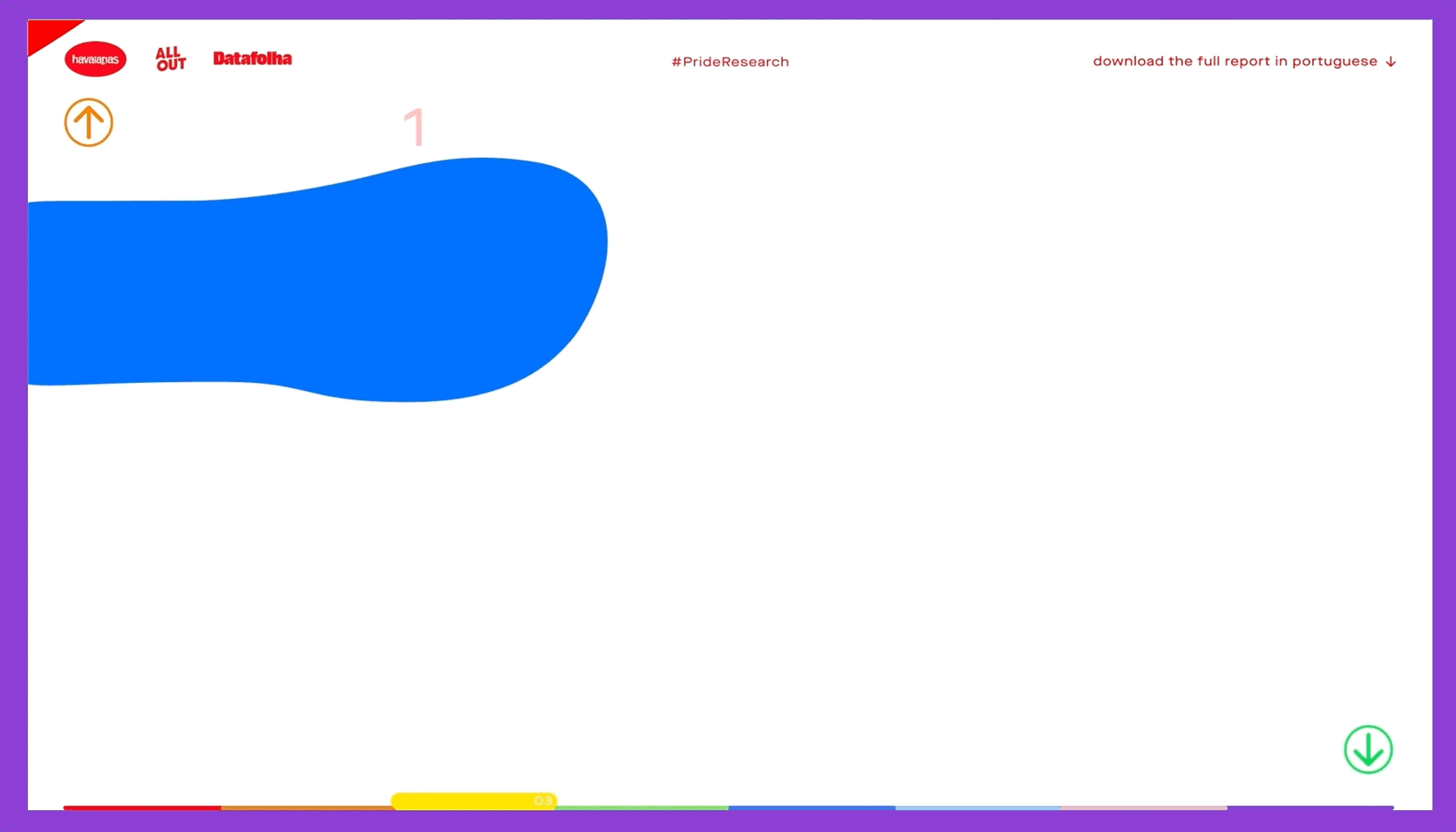 _Geolocated OOH_
Each piece of data was placed in a location that corresponded to the data findings. Metro stations had numbers about demographics and prejudice; Supermarkets had numbers about family issues; Bussiness avenudes had numbers about workplace, and so on.
_National News_
The Pride Research had a 4-minute piece at the most watched news channel in Brazil (Globo), and later was featured in more than 160 newsoutlets, including as Forbes, CNN, O Globo, Estadão, and more.
> Role:
Global Creative Director @ Media.Monks
1x Silver, 1x Bronze, 1x Shortlist,
Cannes Lions
1x Shortlist,
The One Show
Finalist,
The New York Festivals
Best Advertising Campaing,
São Paulo's LGBT Pride Parade Assication Awards