↳ HAVAIANAS PRIDE RESEARCH
_The Pride Reserach_
The goverment prohibited the Brazilian 2022 census to ask questions about the demographic LGBT+ population in Brazil. To calm down protesters, the goverment decided to open the numbers of a 2019 national heath research claming that are only 2,9 LGBT+ people in Brazil.

So, Havaianas, the most loved brand in Brazil and one of the biggest supportes of the LGBTQIAPN+ community, decided to respond Brazil's homofobic goverment with the biggest demographic survay ever done in Brazil proving this number goes up to more than 15,5 million of people in the country.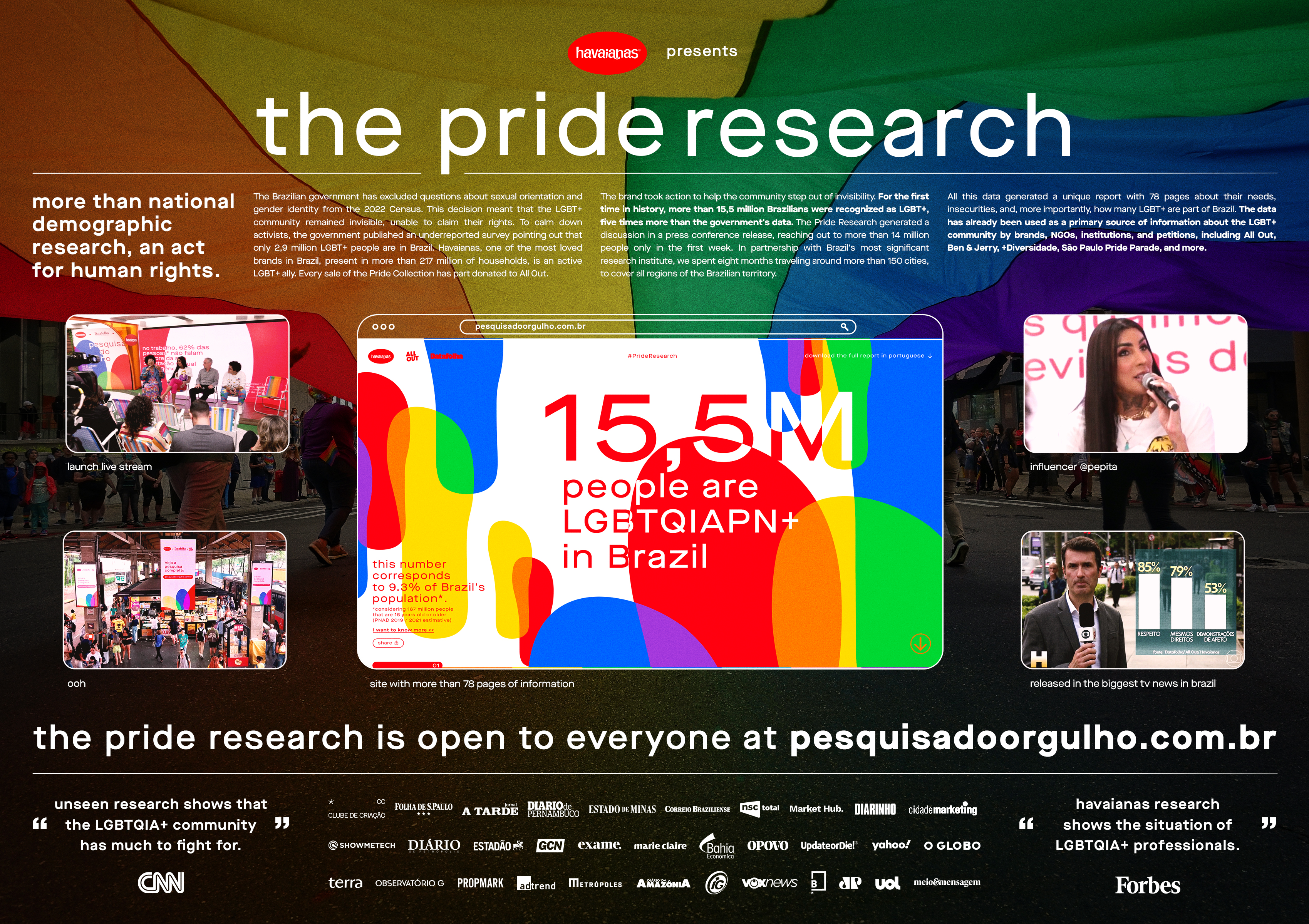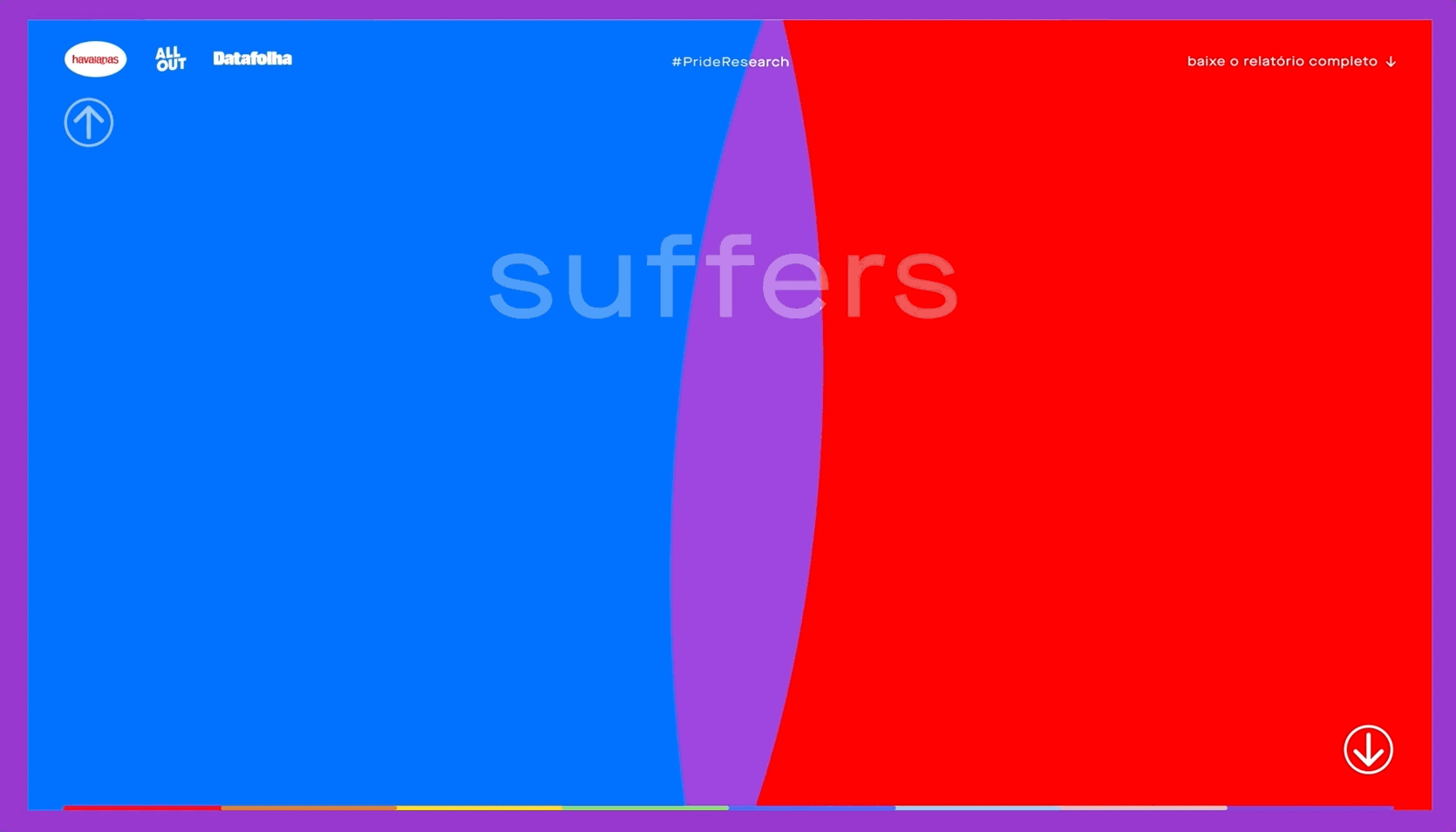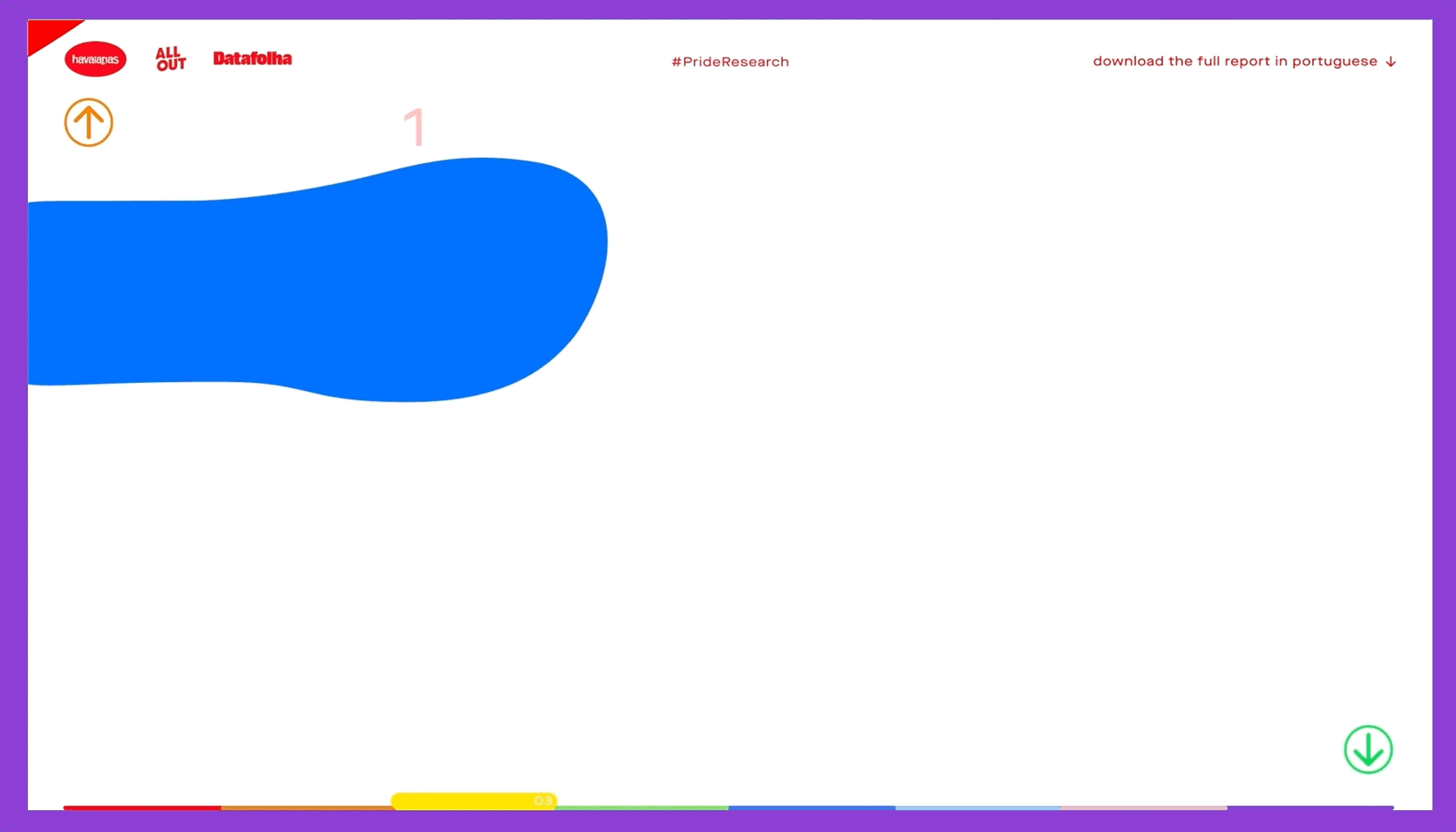 > Role:
Global Creative Director @ Media.Monks
Best Ad Campaing,
São Paulo's LGBT Pride Parade Assication Awards